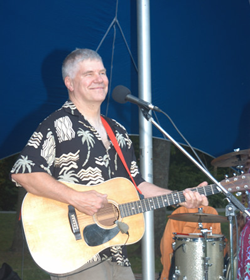 Bill Olson's Dance Compositions
There are over 50 dances in here, all contras and circle mixers. The original 50 or so, written over about a 10 year period from 1994 to 2004 are still right here as they have always been. I will add the "new ones" as quickly as i can.. There ARE some new ones, so check it out!!! There will be more new ones too, I'm working on some squares as well as contra dances. woo hoo!



Here are some of the dances I've composed, with a little explanation about why. Feel free to spread them around. Hope some of this is useful to people out there. Comments? Questions? Dances to share? Email me: Bill Olson.
Dance Menu
Scrod Pudding
Pam's Page
T-Acadie
Bowdoinham Dance
Bill's Corner



This site is maintained by Bill Olson