Bill Olson's
Hi. Welcome. This is a picture of me doing what I do, calling dances and playing guitar. I also play upright bass. I have a couple things to offer that I believe are unique. The first is calling and playing for contra dances and contra dance events and weekends. Click here if you want to know more about that. I also teach and call for community dances, family dances, school residencies and celebratory events of all kinds. click here for more info about that. In each case, I am available solo or with a band. For more info about my bands, look over to the right hand side of this page..
Well it's been a while.. BUT.. check out the NEW dances! (There are over 50 contradances and circle mixers in here. And more to come!)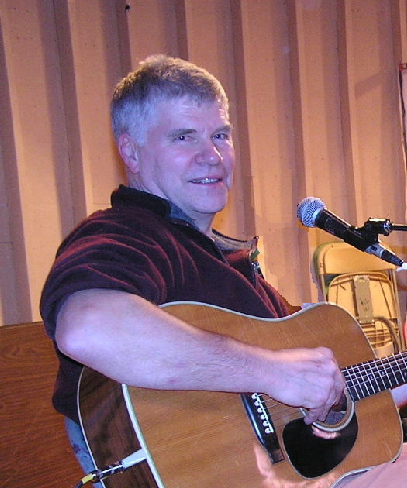 Bio
My Bands
I play in 3 bands and we are available to play for Contradances, Cajun dances, dance camps and weekends, school workshops and dances, community/family dances, concerts, weddings, community events.
For a list of festival and dance camp workshops, click here:
Bill's Workshops
A Year's worth of Gigs
(See what I did in the year 2004!)