Bill Olson's
Hi. Welcome!! Or maybe I should say welcome back, or maybe YOU should say "welcome back" to me!! Keeping up with my website sort of got away from me.. Then even the old outdated websites disappeared off the web.. Ooops! Anyway, most of you are looking for my contradance compositions. They are below. Oh yeah, to the right is me doing what I still do, calling dances.. I think this picture was taken at the Glen Echo Spanish Ballroom. As you can see, sometimes i play guitar too, sometimes not. I also play upright bass. The picture is pretty old.. I'm greyer now, BUT that I will leave as it IS!....
Dance Compositions These are the "original" dance compositions written over about a 10 year period from 1994-2004. There are more.. see below..

New Dances

OK, here are a few new dances, including a new SQUARE...


Old Grey Goose. 2014 will be Fiddle Camp's 20th year.. teaching at all levels, beginner to advanced, and not just fiddle, but also guitar, piano, accordion (button/piano), mandolin, banjo, cello, bass, ukulele, mountain dulcimer, flute, pennywhistle, concertina (English/Anglo), harmonica. CHECK IT OUT!!!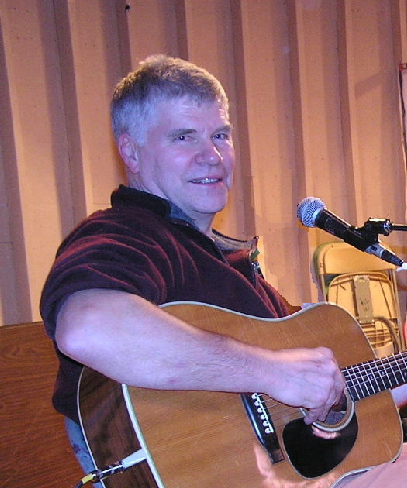 Bio
My Bands
I play in 3 bands and we are available to play for Contradances, Cajun dances, dance camps and weekends, school workshops and dances, community/family dances, concerts, weddings, community events.
For a list of festival and dance camp workshops, AND the 2002 callers' workshop I did for the Washington DC callers' collective,.. click here:
Bill's Workshops
Past Gigs
(an old joke: "yep, I'm a folk musician and contradance caller. Doesn't pay much money but I get to travel LONG distances LATE at night!")